Info. on Classes, Privates, Board & Train, Pet-sitting & Walks
BASIC

CLASS INFORMATION

All ages ~ All breeds

Tara's Dog Training will show you how to have fun while training all the basic behaviors.




Sit, Down, Loose Leash walking, Stay, Leave It, Go to your bed and how to get a great Recall (come) are all covered. The class includes games to make it fun for both dog and owner. You will learn how to clicker train behaviors, which is a great way to train behaviors quick and make the behaviors last. We also show you how to wean off food treats and onto daily life rewards. No longer will the phrase "He'll do it if I show him a treat" be used for you and your pup, you'll learn how to wean off treats and do it the right way.
Saturdays @ 1:30pm - 7 classes - $199
PUPPY CLASS INFORMATION
Begin Training as soon as 8 weeks old!
Tara specializes in Puppy Training, Socialization and Imprinting. She's also takes part in The SIRIUS Puppy Training Initiative.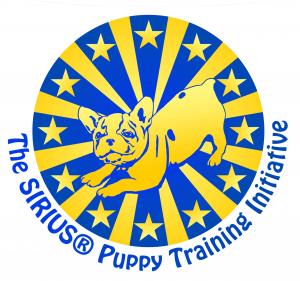 The puppy classes are similar to the basic class with time set aside for socialization and covering husbandry behaviors. Off leash play during the class is worked into the training program, so your puppy can socialize and learn at the same time. Husbandry behaviors get your dog used to being handled, which is especially helpful for those visits to the vet. Start training as soon as you bring your new puppy home. When a pup is between the ages of 7 and 16 weeks he is learning and absorbing the most information during what is called the Socialization period. Of course an old dog can learn new tricks, but the sooner you start the better!
Saturdays @ 12:15pm - 7 classes - $199
BOARD AND TRAIN INFORMATION
All breeds ~ All ages

We only take in one dog at a time a time into our home so your dog gets tons of one on one attention. We cover all basic behaviors, potty training, trick training, crate training and much more. We tailor the Board and Train program to what benefits you and your family the most. It's a great option for puppy's and parents who want us to set the foundation for potty training. Also a great option if you want your dog to be trained a bunch of behaviors while you're on vacation, in a safe, fun setting.

They will never be left alone and we also offer daycare for playtime during their stay, with the trainer on the floor with them at no extra charge!
Deals running monthly - contact for pricing

NEW ~ REVERSE BOARD AND TRAIN INFORMATION
All breeds ~ All ages

Tara will come into your home and petsit your dog while incorporating training into their everyday routine. She not only does the training but also takes them on nice long walks and hikes on a daily basis, as she believes exercise is an important necessity for all dogs. She also takes videos of the sessions from her phone and can send them to you daily so you can not only see your pup, but also keep up with what's on the training schedule. Very popular option for owners who travel a lot or for families who are planning a vacation and want not only a personal pet-sitter who comes to them, but a trained pup upon their return
PRIVATE LESSON INFORMATION



All Breeds ~ All Ages

Tara comes into you home and gives you a one on one consultation. She covers how you can deal with and solve problem behaviors you may be experiencing and then sets up a house plan for you and your dog. The private lessons are 100% tailored to whatever the owner needs, whether it be potty training or trick training, private lessons are a great way to get a full hour totally dedicated to your dog with a positive experienced trainer. Although most sessions run 1 hour, she spends more time if there is still material to be covered. She ensured the owners are 100% comfortable with everything covered and all owners have her personal cell and email and can contact her anytime with further questions. You can often catch her texting back clients about what bones to get for their dogs or extra tips for loose leash walking. She's 100% available so her clients can stay on track with the training.
PET-SITTING INFORMATION



All ages ~ All breeds

Tara will come into your home and care for your dogs while you are away. She has experience caring for all types of pets and if you want the best care, she's the way to go. When it comes to walking, feeding, delivering medication, playtime, snuggle time and nap time, Tara will be right there with your pet and giving them all the love and care they need.
WALK INFORMATION
All breeds ~ All ages

Tara will come and take your dog out for a walk, anywhere from 5 days a week or just on special occasions. She recommends walks mid-day for all owners who leave to work most of the day. Two short walks a day isn't enough for most breeds so she's here to help give your dog some exercise and mental stimulation. She works with all sizes and all breeds and only walks one to two dogs at a time as she believes one on one time is best.